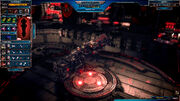 /// EDIT ///
Version 1.1
- New version available with some minors tweaks and better color preset.
- Add an Axis preset. To use it, open the repertory /AxisPreset/ and erase the SIsPiz_Settings.h with it
- More screenshots.

Hello everyone,
I made a little mod to enhanced SI, i just tweak the FXAA Injector from others games like Skyrim and GTA4.
This mod will add Some FXAA (AntiAliasing method) to SI and some color correction for SI.

------------------------------------
sPiz Enhanced SI v1.1
------------------------------------
Beware:
- REALLY IMPORTANT : you must not touch the "Global Quality" leave it to "Good" or the mod will not work !
( you can edit the config.xml and find "<entry key="GlobalQuality" value="3" />" and leave it to 3
- You will lose your resolution setting,quality preset and shortcut if you dont copy your config.xml
- One Solution is to copy "config.xml" from the root folder in %root%/data/ before launching the game !

Instructions:
1. Extract/copy all the files in this zip/folder into the %root%/data of your Stellar Impact install.
2. Run StellarImpact.exe in /data/, if the launcher starts the game (si.exe), the filters might cause it to crash.
3. Use the Pause key (beside the Scroll Lock key) to turn the effects On/Off.
4. You can Edit SIsPiz_Settings.h to change everything you want with a notepad.

And you can modified the mod at your choice and share some preset.
Maybe a preset for the Axis and Allies color schemes.
Hope you like it !
you can download it here :
Download
here is a collection of screenshot after/before
Screenshot here
Pages in category "SI sPiz Enhanced Mod"
This category contains only the following page.
Ad blocker interference detected!
Wikia is a free-to-use site that makes money from advertising. We have a modified experience for viewers using ad blockers

Wikia is not accessible if you've made further modifications. Remove the custom ad blocker rule(s) and the page will load as expected.